white label solution
G8Gaming Platform is available as a White Label option which provides clients with accounting, management, technology support, and innovative products. We offer an effectively manage business operations with an integrated back office tool suite accessible online.

Our clients and partners are provided with tools, services, and key features necessary to start a successful business in the iGaming industry, such as:
- Multi-Channel
- Multi-Lingual
- Unlimited Support
- Modular and Expandable
- Access Control Management
- Flexible Reporting System
Take a look at below flow chart, it is your basic White Label, with G8Gaming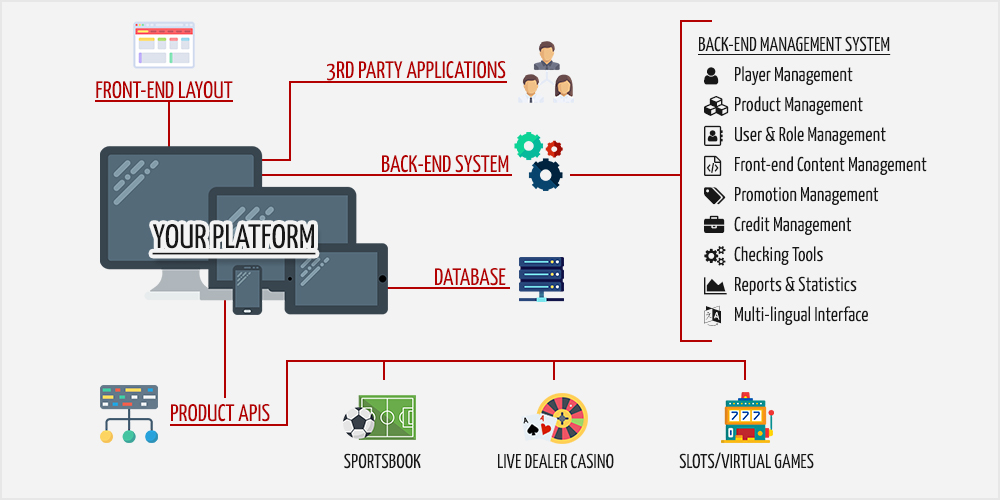 It is time for YOU & US revolutionize online gaming industry. RUN YOUR GAMES WITH YOUR WAY.
What is so terrific about us?
--> Flexible Agreements: Monthly, Annually or Revenue Share, it is totally your choice
--> Luxurious choice of providers: you are free to enjoy as financial burden has been taken off your shoulder
--> Fast and easy branding: our system is ready-to-go anytime your operation is ready
--> Consistent and stable bundle: thanks for years of experience and cooperation with multiple big-fish providers
--> Market expert: with hard-working R&D team, we always "go with the winds" to keep your bussiness up-to-date and advance

Ready to catch the new wave? Start your online gaming project with us now.

Let's roll !